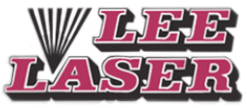 Lee Laser Repair by Specialized Electronic Services Laser Technicians has 35 Years of Professional Lee Laser Repair Service and Support. SES Lee Laser Repair Service supports Industry Legends Lee Laser among many others.
SES Lee Laser Repair only uses OEM parts on all our laser repairs.
SES Lee Laser Repair do ON SITE Laser Repairs and Laser Part Repair Service.
SES Lee Laser Repair returns your laser to OEM specifications.
SES Lee Laser Repair has the most competitive pricing.
SES Lee Laser Repair has the best warranty in the industry.
SES also repairs Lee Laser Rails.
The Laser Technicians of SES employ Advanced Laser Troubleshooting methods for Lee Laser Repair Service, Lee Laser Part Repair and provides tailored Lee Laser Training Courses in Predictive and Preventive Maintenance.
lee laser
On Site Predictive and Preventative Maintenance. Experienced Technology Specialists: Our laser technicians and engineers are experienced in multiple industries such as Link Processing, Active Trimming, Thick and Thin Film Trimming, Circuit Fine Tuning, Laser ID / OCR Scribing, CO2 Laser. We use the latest technology to test equipment to repair, service and final test your repaired Lee Laser parts.
SES – CALL US TODAY TOLL FREE: 1-800-681-7374
Visit our main site here: Laser Repair